Visual artist from the street, Mateo questions the perception of the world which surrounds us and the impact of the traditional on our western societies. His humanistic approach proposes to reconnect with fundamental inspirations, a bridge to our deep origins as well as a romanticism erased in our contemporary society.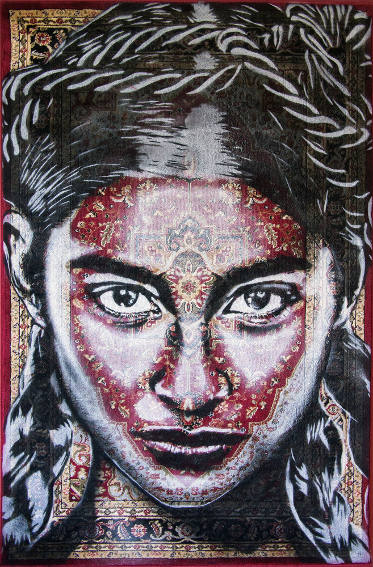 Mateo – Alda, 2018. Spray paint on traditional Carpet, 180 x 120 cm.
Traditional patterns, ornaments, travel relics, symbols, forgotten images are the raw material of a personal composition, a monolog of the soul, in search of timeless knowledge.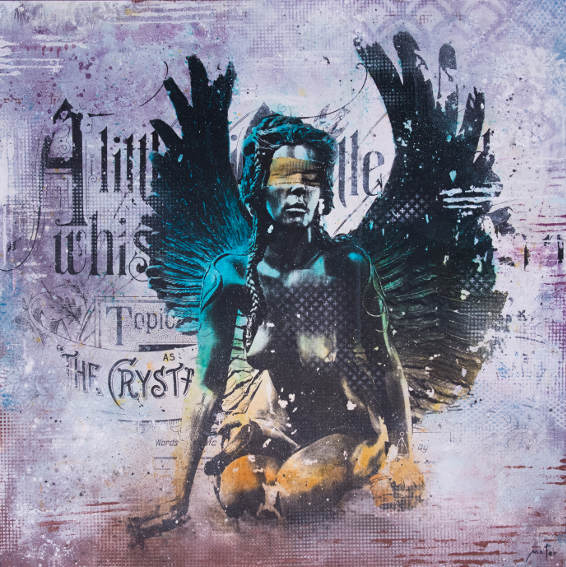 Mateo – Justice, 2016. Mixed Media on wood. 60 x 60 cm.
Mateo was born in France, in 1985. After completing a master degree of Art in Toulouse, he heads to Montreal in 2008 to work as a graphic designer. Then he starts a long trip around South America where he still produces and paints murals with the wire of its meetings.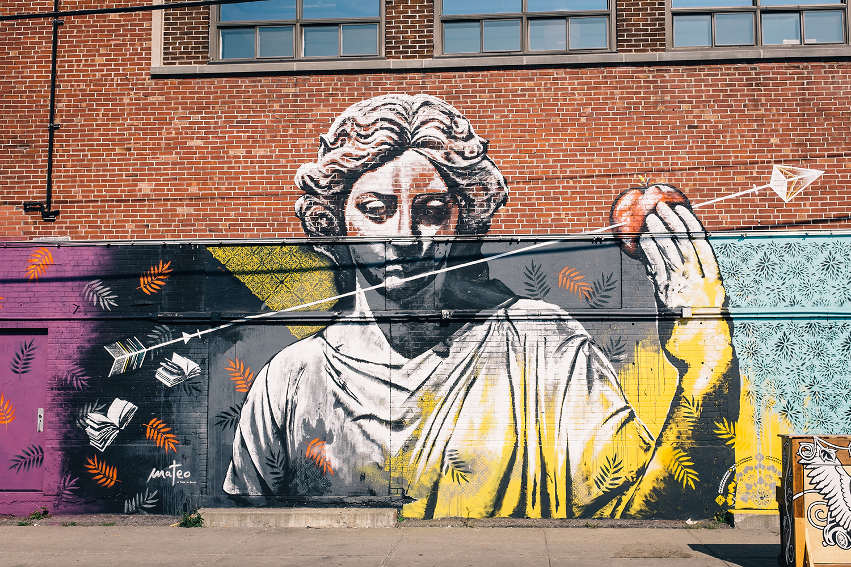 Mateo – La pomme du savoir – MTL, 2017
Back in Montreal, he decided to devote himself entirely to art. His practice has always evolved between streets and studio, largely influenced by the Street Art movement with a total freedom of materials.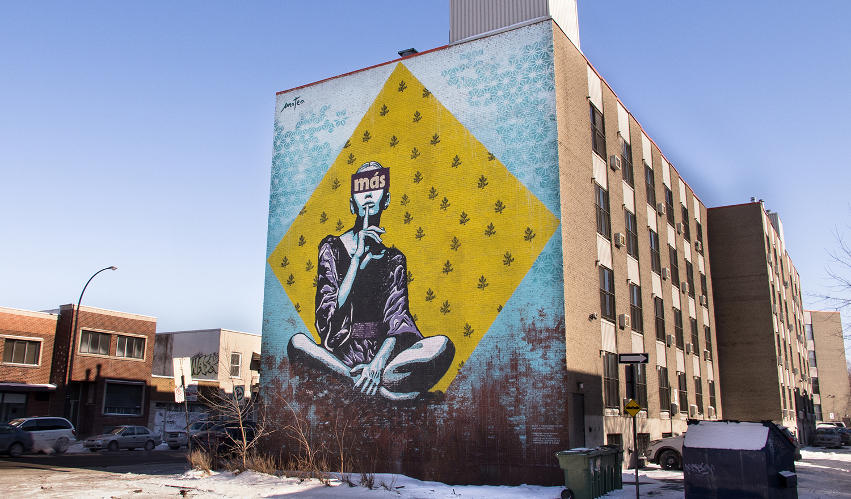 Mateo – MAS – MTL 2015
His work can be seen in France, Quebec, United States, Spain, Mexico, Colombia, Argentina, Chile, Uruguay, Bolivia, Latvia, and many others.